Dr. Ariel Horowitz
Senior Associate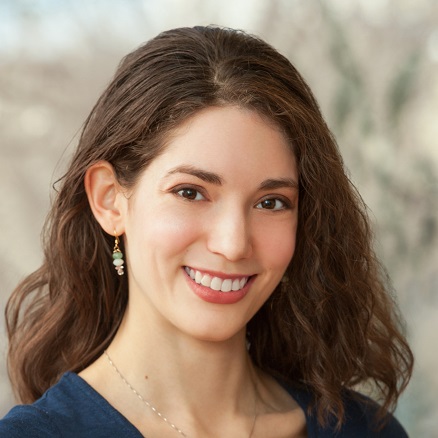 Education
PhD Chemical Engineering, Tufts University
BS Engineering, Swarthmore College
Ariel Horowitz is an expert in data analysis and energy systems and technologies. At Synapse, she performs policy, cost-benefit, emissions impact, and technical potential analyses, as well as researches and assists in drafting testimony and reports related to resource planning and other electric industry issues. Dr. Horowitz has provided technical assistance and expert commentary to the Puerto Rico Energy Commission on topics including integrated resource planning, revenue requirements, and utility performance issues. Her work has also included modeling of the electricity system and policy implementation options using the ReEDS, System Optimizer, and EnCompass models. Dr. Horowitz has drafted comments on resource and compliance plans by PacifiCorp and Portland General Electric, as well as reports on Clean Power Plan, Regional Greenhouse Gas Initiative, and renewable portfolio standard compliance for the State of Michigan and a variety of environmental clients.
Before joining Synapse in October 2015, Dr. Horowitz was involved in modeling the feasibility, cost, and carbon savings associated with significant scale-up of energy storage technologies as a research fellow at the Project Drawdown Coalition. This built on the work she did for her doctorate thesis on the field of energy storage.
Prior to her work at the Project Drawdown Coalition, Dr. Horowitz performed research on tracking and management of nitrogen pollution for the Fletcher School Center for International Environment and Resource Policy in addition to her thesis research, which concerned the development of new materials for energy storage. Her professional experience also includes interning for the Crop Science Conversion and Engineering Unit of the U.S. Department of Agriculture, where she analyzed the environmental and economic impacts of different feedstock processing models.
Dr. Horowitz's many publications have appeared in Chemical Communications, Angewandte Chemie, Green Chemistry, and the Journal of Materials Chemistry. She holds a PhD in chemical engineering from Tufts University and a BS in engineering from Swarthmore College.
Selected Recent Publications
Synapse Energy Economics for Maryland Climate Coalition, 2016
Authors: Tommy Vitolo PhD, Patrick Luckow, Ariel Horowitz PhD, Nidhi R. Santen PhD
Michigan Compliance Assessment for the Clean Power Plan
Prepared for Michigan Public Service Commission, Michigan Department of Environmental Quality, and Michigan Agency for Energy, 2016
Authors: Jeremy Fisher PhD, Patrick Luckow, Ariel Horowitz PhD, Tyler Comings, Avi Allison, Liz Stanton PhD, Sarah Jackson, Kenji Takahashi