Go back to the overview of the Synapse Clean Power Plan toolkit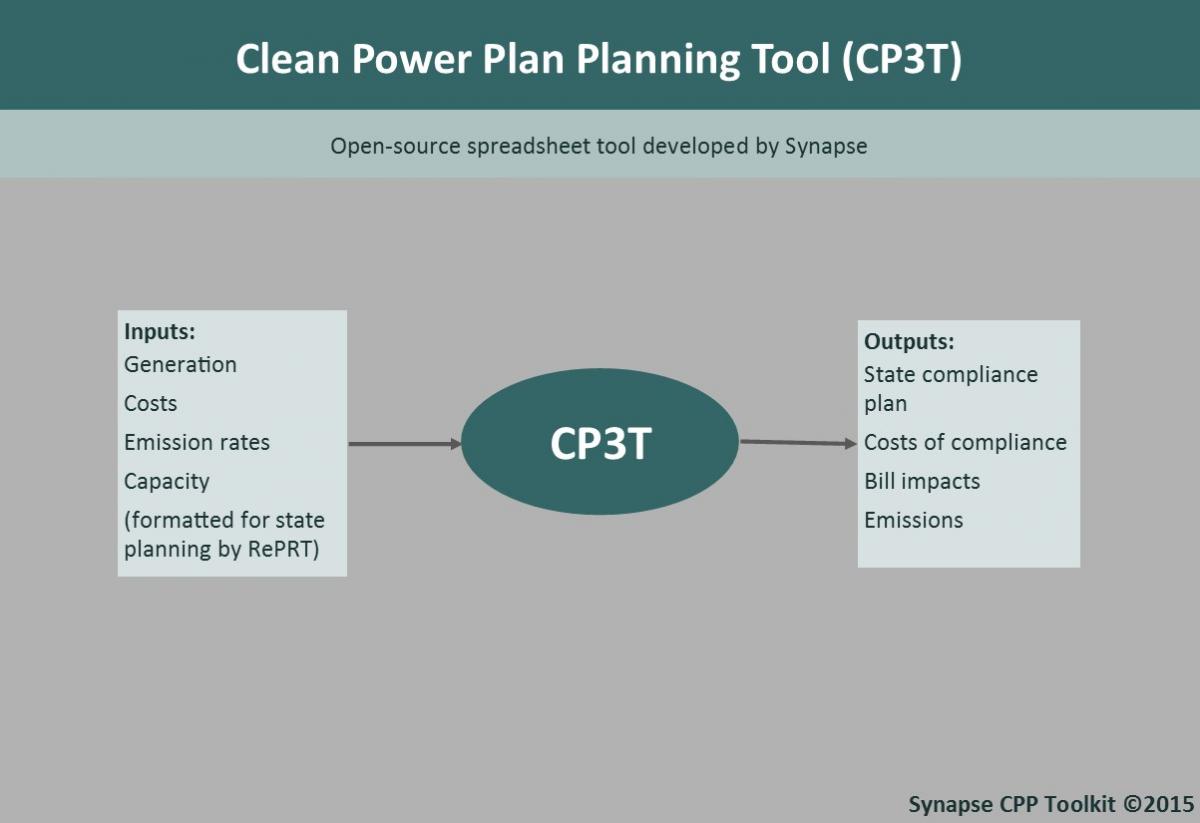 Developed as a stand-alone tool, Synapse's CP3T model can analyze ReEDS outputs on state-specific data by technology for capacity, generation, costs, and emissions. CP3T, or the Clean Power Plan Planning Tool, is an Excel-based, iterative tool for performing first-pass planning of statewide compliance with EPA's proposed Clean Power Plan. It is based on the unit- and state-specific data assembled by EPA to create its "building blocks" for target-setting and compliance. CP3T users optimize for both future reliability and Clean Power Plan-compliant emissions reductions through a number of steps, such as:
Adjust fossil unit capacity factors, renewable energy and energy efficiency projections, unit retirements, and 111(b) unit additions for each state,
Compare differences in generation, capacity, emissions, emission rates, and costs across created scenarios and EPA's base case,
Substitute the default assumptions in CP3T for user-selected inputs, including data from ReEDS runs, and
Compare emissions in both the Clean Energy Future and Reference scenarios against Clean Power Plan requirements.
We use CP3T to determine whether states are compliant with the Clean Power Plan during the interim and final compliance phases.
CP3T is freely available at www.cp3t.com.