Divita Bhandari
Senior Associate
EDUCATION
Master of Environmental Management, Yale University
Master of Science in Electrical Engineering, Electric Power Systems, Georgia Institute of Technology
Bachelor of Science in Electrical Engineering, Georgia Institute of Technology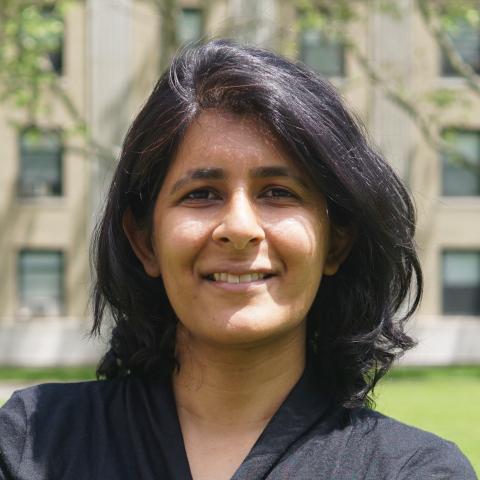 Divita Bhandari provides research and consulting services on a wide range of energy and electricity issues. She has significant experience with electric system modeling; specifically, she performs production cost modeling, optimization, and electric dispatch modeling for utility resource planning with a focus on least-cost resource planning that complies with environmental regulations. She has led modeling for multiple Synapse projects including projects in West Virginia, the Carolinas, Minnesota, and Puerto Rico. Ms. Bhandari also has considerable experience with value of solar and distributed energy resources (DER) studies. For instance, she worked with the Solar Energy Industries Association (SEIA) to assist in the New York Value of DER (VDER) proceeding. This work involved refining the methodologies and compensation mechanism associated with "Avoided D" (i.e., the locational and temporal value of avoided distribution and transmission infrastructure investments through the load reduction provided by DERs). She has worked with numerous clients performing extensive research on grid modernization, rate cases, and capital investment plans of U.S. and Canadian utilities that feed into benefit-cost analysis. This analysis has been used by public utility commissions, energy offices, utility consumer representatives, and other stakeholders in evaluating proposed utility investments. 
Prior to joining Synapse, Ms. Bhandari worked at DNV GL where she quantified the energy savings impacts associated with energy efficiency and demand response programs. While there, she also developed regression models using electric and gas consumption data for evaluation of key programs such as home energy reports, in-home energy assessments, and strategic energy management. She analyzed AMI data for the evaluation of peak load shaved through the control of residential air conditioners. Her early career was spent working as an electrical engineer on gas turbine, wind turbine, and solar product development.
Ms. Bhandari holds a Master of Environmental Management from the Yale School of Forestry and Environmental Studies, a Master of Science in Electrical Engineering (specializing in Electric Power Systems) from the Georgia Institute of Technology, and a Bachelor of Science in Electrical Engineering also from the Georgia Institute of Technology.