Sign up for our newsletter to receive updates on our Clean Power Plan work.
Click on a tool to learn more: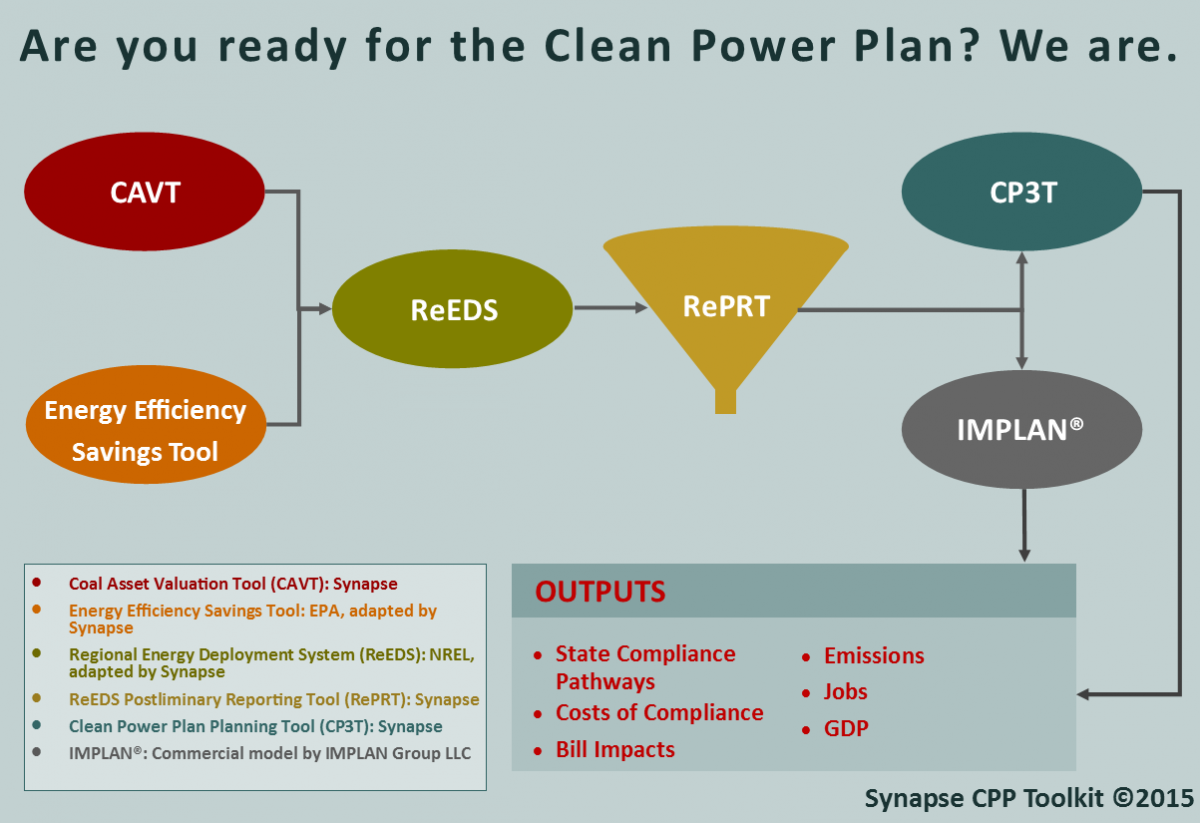 Synapse has been preparing for the Clean Power Plan since before the U.S. Environmental Protection Agency released its proposed plan in June 2014. We have developed purpose-built in-house tools and adapted others to:
Provide policymakers with the means to quickly zero in on cost-effective compliance plan options and analyze what works for their state;
Assist consumer and environmental interest groups and agencies to be more effective stakeholders in the compliance planning process; and
Adapt as needed to the wide range of power systems and scenarios across the country.
Our Clean Power Plan Toolkit is designed to meet a broad range of needs. Additional options are available for clients with alternative modeling requirements, such as modeling with Ventyx's System Optimizer or other commercial models.