Careers
We seek critical thinkers who are thorough, proactive, pleasant to work with, and who love to dig into interesting, complex, world-improving research and analysis.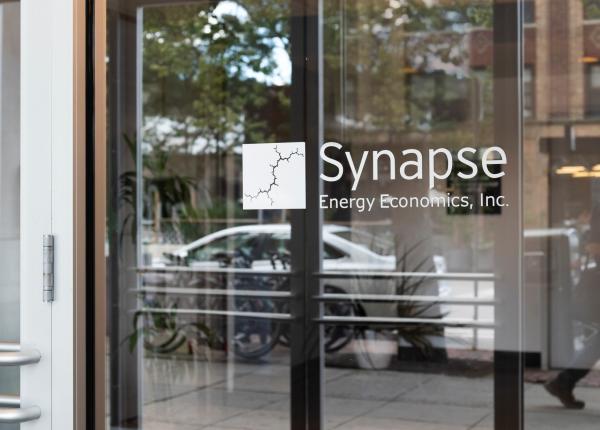 Open Positions
Synapse currently has openings for the positions below. Click on the position to read the job description and application requirements. 
About working at Synapse
We work to keep our staff happy and healthy. Our benefits include 35 flexible PTO days, health insurance, a 401(k) plan, paid parental leave, discounted Blue Bike memberships, a fitness reimbursement, a profit-sharing plan, and lunch provided at least once a week.
Synapse is a small business with a huge impact! As a team, we love helping our public interest clients problem-solve the enormous challenges facing today's energy sector. We thrive when we come together to work through the thorniest modeling and policy issues. 
Mostly in our Cambridge office (pandemic aside). Synapse currently supports a hybrid work environment so our staff can find the right mix of support, collaboration, and flexibility. While we prefer employees to be located locally so we can nurture this environment, we will consider remote candidates where such an arrangement is compatible with our clients' work. 
Synapse values collaboration with a capital C. Everybody contributes, asks questions, proposes solutions, and works on interesting research and analysis. We are constantly working to foster a respectful, collaborative, diverse, creative, and fulfilling work experience. We also love learning from each other. On any given day, our company group chat might feature staff geeking out on the latest federal data on energy efficiency or giving tips on your home heat pump. 
Our recently renovated office features sit-stand desks, lots of meeting space, and (of course) plenty of nitro cold-brew and kombucha on tap. When we are not in the middle of a pandemic, we love to get together (movie nights, potlucks, game nights, company band "jam sessions," bowling, sports teams, and more!). And Pi Day. We love Pi Day.
We're always committed to maintaining an office that's easily accessible on public transportation. Synapse HQ is located in the heart of bustling Central Square, near T and bus stops. We also have an in-office bike rack for folks who prefer to ride in (we have many of those).
One of our goals is to never stop learning. We offer employees at all levels:
The opportunity to take on challenging and meaningful projects
The chance to go to outside conferences, trainings, and workshops
Custom internal trainings on relevant skills, topics, and professional competencies
A career development framework to help you plan ahead for your professional goals
Ok, we had to stick this one in. We are obsessed with food. Synapse's office is in the heart of Central Square in Cambridge. Options for great food and drink are expansive, even before considering nearby Kendall and Harvard Square neighborhoods.