Grid Modernization
As utilities pick up the pace of much-needed grid modernization investments, the electricity sector is scrambling to develop best practices in planning for, reviewing, and regulating these investments. Synapse has been working with other industry leaders to develop these best practices and to bring them into regulatory processes.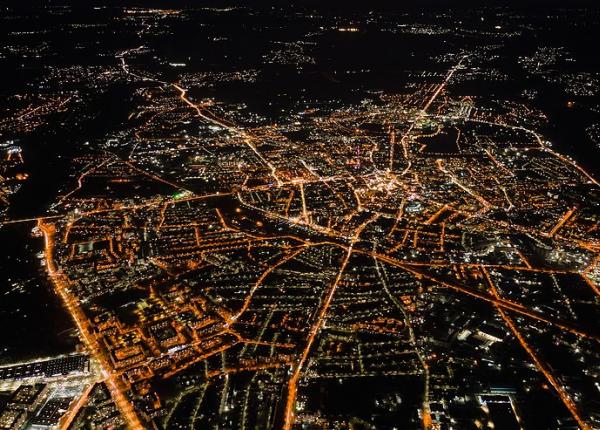 Overview
Grid modernization incorporates new technologies, equipment, and controls that are designed to communicate and work together to improve grid reliability and efficiency. These investments can greatly reduce the frequency and duration of power outages, reduce storm impacts, and restore service faster when outages occur. In addition, grid modernization investments can allow consumers to better manage their own energy consumption and costs because they have easier access to their own data. Utilities can benefit from a modernized grid through improved security, reduced peak loads, increased integration of renewables, and lower operational costs.
Synapse evaluates distribution system investments, reliability, and infrastructure issues as part of utility rate cases and other engagements. Our staff conducts prudency, technical, and engineering assessments of distribution system costs, including costs associated with preparation for and response to natural disasters and costs and benefits attributed to modernization efforts.
Our work in this area includes:
Evaluating the prudence and reasonableness of proposed utility grid modernization and distribution infrastructure investment plans.
Reviewing and analyzing utility proposals for advanced metering infrastructure approval and cost recovery.
Assessing electricity resilience opportunities and evaluating the prudence and reasonableness of utility resilience investments.
Grid Modernization Planning
Synapse regularly supports its clients working on initiatives to establish grid modernization planning processes that allow for stakeholder and regulatory review to ensure that grid modernization plans are comprehensive, are transparent, incorporate stakeholder input, and take advantage of industry best practices. Synapse also provides clients with technical support in reviewing grid modernization plans to ensure that utility proposals are cost-effective and in the public interest. Our grid modernization expertise builds off our extensive experience with integrated resource planning processes, utilizing many of the same concepts and practices.
Advanced Metering Infrastructure
Synapse reviews utility proposals for advanced metering infrastructure investments (AMI) as part of rate cases, grid modernization planning cases, or stand-alone reviews of AMI economics. AMI offers significant opportunities to reduce metering costs, enable DERs, improve utility outage response times, improve communications with customers, support grid modernization investments, and more. Synapse helps clients review utility proposals to ensure that AMI investments are cost-effective, properly planned, properly implemented, and that its myriad benefits are fully captured over time.
Reliability and Resilience
Utilities are experiencing an increasing variety of challenges including, but not limited to, extreme weather events, wildfires, cybersecurity threats, and more. Grid reliability is needed to adapt to these ever-increasing challenges. Grid resilience is increasingly becoming more important in response to the increased frequency and intensity of severe weather. 
Synapse evaluates the policy, technical, and economic aspects of utility initiatives to promote reliability and resilience. We support our clients with evaluations of whether utility investments in resilience and storm hardening are cost-effective and in the public interest.