Tim Woolf
Senior Vice President, Consulting
Education
MBA, Boston University
Diploma in Economics, London School of Economics
BS Mechanical Engineering, Tufts University
BA English, Tufts University
Contact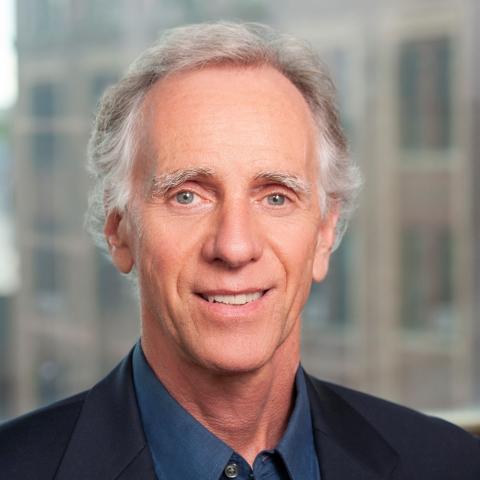 Tim Woolf has nearly 40 years of experience analyzing technical and economic aspects of energy and environmental issues. Before returning to Synapse in 2011, he served four years as a commissioner at the Massachusetts Department of Public Utilities (DPU), where he played a leading role in developing the Commonwealth's clean energy policies. 
Mr. Woolf's general areas of expertise include electricity industry regulation and planning, technical and economic analyses of electricity industry systems, power system transformation, and many aspects of consumer and environmental protection. He has extensive experience with all aspects of benefit-cost analysis and was the lead author of the National Standard Practice Manual for Assessing Cost-Effectiveness of Distributed Energy Resources.
In recent years he has focused on many topics related to power sector transformation, including: distributed energy resources, performance-based regulation, grid modernization, and distribution system planning. He also addresses a variety of related ratemaking issues, such as rate design, net metering rates, decoupling, and dynamic pricing.
During his tenure as a commissioner at the Massachusetts DPU (2007 to 2011), he oversaw an expansion of ratepayer-funded energy efficiency programs, the implementation of decoupled rates for electric and gas companies, the promulgation of net metering regulations, an assessment of smart grid pilot programs, and the review of long-term contracts for renewable energy. He also served as the President of the New England Conference of Public Utility Commissioners from 2009 to 2010, a board member on the Energy Facilities Siting Board from 2007 to 2010, and a co-chair on the Utility Motivation Work Group of the State Energy Efficiency Action Network from 2009 to 2010.
A large portion of Mr. Woolf's career has been dedicated to the review and development of energy efficiency programs and regulatory policies. His work encompasses all aspects of energy efficiency program planning and implementation, including program design, avoided cost analyses, cost-benefit analyses, cost recovery, decoupling, utility performance incentives, integrated resource planning, and other relevant regulatory policies. Mr. Woolf has reviewed and critiqued utility energy efficiency programs and policies in more than a dozen states and Canadian provinces—including Arkansas, British Columbia, Colorado, Delaware, Florida, Kentucky, Louisiana, Maine, Massachusetts, Minnesota, Missouri, Nevada, New Brunswick, New York, Nova Scotia, Rhode Island, Québec, and Vermont—and has led several national and regional studies addressing energy efficiency program and policy issues. He is the lead technical advisor for the National Energy Screening Project. 
Mr. Woolf has testified as an expert witness in more than 45 state regulatory proceedings and has authored more than 60 reports on electricity industry regulation and restructuring. He represents clients in collaboratives, task forces, and settlement negotiations, and has published articles on electric utility regulation in Energy Policy, Public Utilities Fortnightly, The Electricity Journal, Local Environment, Utilities Policy, Energy and Environment, and The Review of European Community and Environmental Law. 
Mr. Woolf holds an MBA from Boston University, a Diploma in Economics from the London School of Economics, and a BS in Mechanical Engineering and a BA in English from Tufts University.