Jean Ann Ramey
Co-Founder & Senior Vice President of Business Management
Education
MA Energy and Environmental Studies, Boston University
BA English, University of Oklahoma
Contact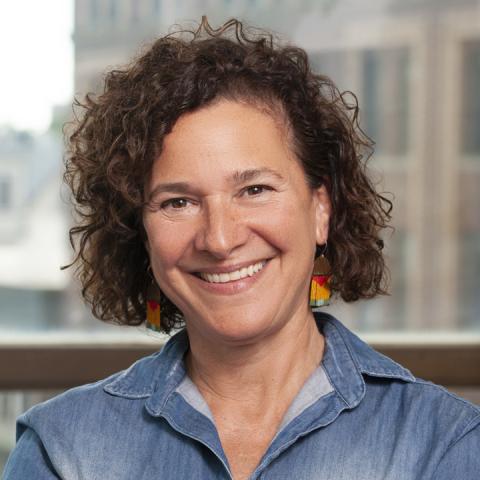 Jean Ann Ramey is a nonprofit leader and founder of two innovative organizations designed to overcome the hurdles to a clean and equitable energy transition.
After working as an economist for the Massachusetts Department of Public Utilities and analyst at Tellus Institute she co-founded Synapse Energy Economics in 1996. Synapse fills the need for smart, independent analysis with a rigor to match or exceed that of well-funded industry stakeholders. It is a leader in providing robust analysis of the electric power and natural gas sectors for public interest and governmental clients. As Senior Vice President, Jean Ann continues to guide Synapse as it helps its clients adapt to the new challenges brought by shifts toward a cleaner energy industry.
Noting a sore need for ways to bridge the gap between good technical analysis and the plain-language messaging needed to empower broader stakeholder groups, Jean Ann founded the women-run non-profit Climable in 2012. Climable is committed to raising awareness about climate issues and helping communities take action through collaboration and innovation. During her tenure as Executive Director, Jean Ann spearheaded a partnership between mission-driven consulting firms and the Green Justice Coalition, a local community collaboration. The Resilient Urban Neighborhoods-Green Justice Coalition (RUN-GJC) initiative is now successfully pioneering community-led virtual microgrids in Chelsea and Chinatown, two of Boston's environmental justice communities. In 2020 she won the Achievement Award at the annual New England Women in Energy and the Environment Gala. This work also led to her appointment to the 2022 Earthshot Prize Boston Host Committee. 
Jean Ann is a natural matchmaker for environmental advocacy. Her passion for leveraging networks and resources in the name of a cleaner and more equitable world drives her work at Synapse and now as an advisor to Climable. When she is not facilitating positive change in those roles, Jean Ann can be found applying her networking skills to local community efforts, making fiber arts, and co-hosting the Energy Nerd Podcast.