Monthly Coal Generation Drops Below Wind and Solar Generation for First Time Ever
Synapse's Pat Knight rounded up some interesting observations from the U.S. Energy Information Administration's recently released April 2020 data. We thought we'd share them here:
Per EIA's latest data, in April 2020, for the first time ever, monthly nationwide generation from wind and solar plants exceeded nationwide generation from coal plants. Pretty cool!
A few points worth noting:
For renewables, the chart includes utility-scale wind, utility-scale solar, and DG solar. DG solar isn't always included in these types of comparisons (although there's no reason it can't be).
April has traditionally low coal generation due to scheduled maintenance outages and low demand due to weather. And of course, in 2020, the coronavirus depressed this even further.
April is a traditionally high month for wind generation. It's not a bad month for solar either.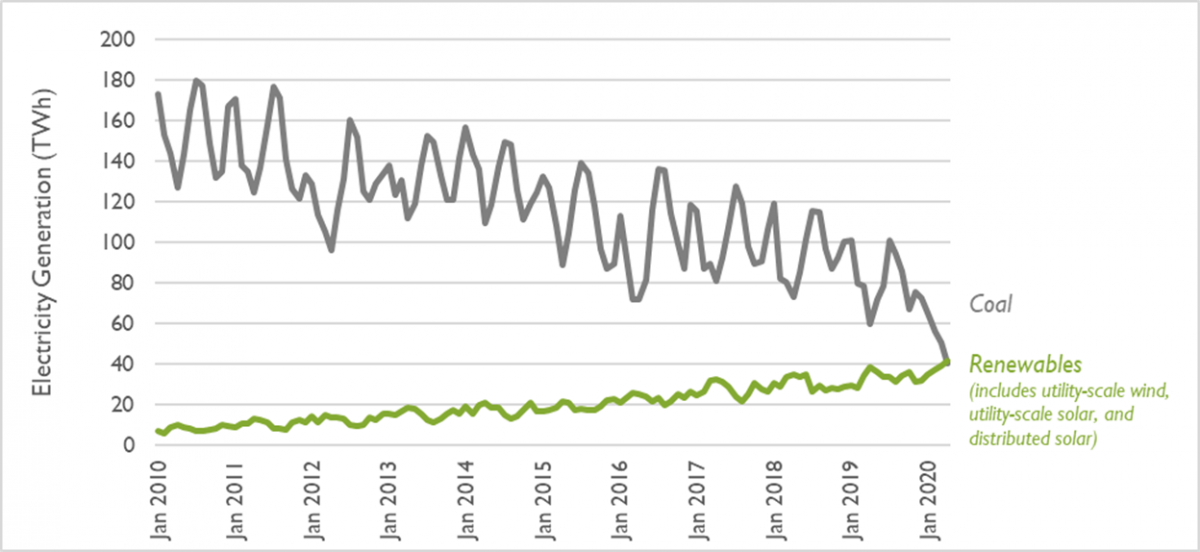 Source: EIA Form 923, EIA Electric Power Monthly released June 2020