Patrick Knight
Principal Associate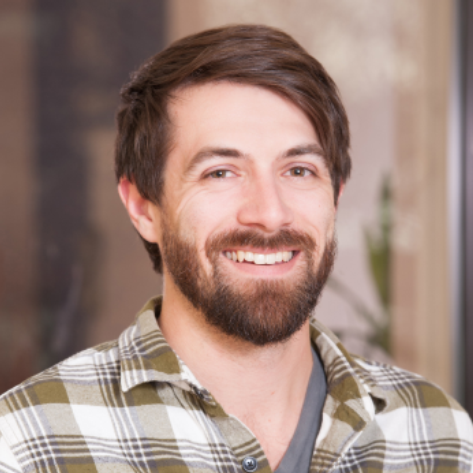 Education
MA Urban and Environmental Planning and Policy, Tufts University
BS Geophysics, Boston College
Patrick Knight performs consulting, conducts research, and assists in writing testimony and reports for Synapse. Much of his work focuses on analysis and modeling of the New England electric system in light of new and existing laws and regulations, including carbon policies, renewable energy, energy efficiency, and strategic electrification. Mr. Knight also specializes in the analysis of U.S. coal unit economics and resources to displace coal units' capacity, generation, and emissions. Mr. Knight's recent work has included developing free, open-source tools for assisting policymakers' analysis of the national electric system.
Mr. Knight's recent work at Synapse includes analyzing the implications of expanding the Regional Greenhouse Gas Initiative by modeling least-cost strategies for reducing emissions 40 percent below 1990 levels by 2030. The study provided key information on cross-sector interactions between energy end-uses going into the future. He has also recently led analysis examining the need for, and the cost of, the Access Northeast (ANE) natural gas pipeline—with a particular focus on how state clean energy policies would impact natural gas demand going forward. Currently, Mr. Knight is leading modeling work to support several Massachusetts public interest advocates in their exploration of the impacts of an expanded renewable portfolio standard for the Commonwealth.
Previously, Mr. Knight led the development of the Multi-Sector Emissions Model (M-SEM), a spreadsheet-based tool used for evaluating historical and future energy use. Mr. Knight has been the author of numerous reports focused on the New England electricity system, including analysis that examines the avoided cost of energy efficiency, the emissions and economic impacts of increased renewable portfolio standard policies, and the cost impacts of expanding natural gas pipeline infrastructure. He led the construction of an energy efficiency costing tool for the U.S. Environmental Protection Agency (EPA) to support the EPA's development of the draft 111(d) rule for limiting CO2 emissions from existing power plants. He also built Synapse's Coal Asset Valuation Tool (CAVT), a spreadsheet-based database and model that forecasts the costs for individual coal units to comply with environmental regulations and compares these forecasts to electricity market prices. CAVT is used in several Synapse analyses to identify and investigate coal units at risk for retirement, including two studies led by Mr. Knight for the Energy Foundation: Displacing Coal: An Analysis of Natural Gas Potential in the 2012 Electric System Dispatch (August 2013), and Forecasting Coal Unit Competitiveness: Coal Retirement Assessment Using Synapse's Coal Asset Valuation Tool (October 2013). In addition, he was a core member of the team analyzing avoided energy costs for the New England region for the Avoided Energy Supply Costs study group in 2013.
Mr. Knight also developed the pricing model used in a 2012 Synapse study of the potential rate effects of transmission and wind build-out scenarios in MISO, and he was one of the lead developers of AVERT (the Avoided Emissions and Generation Tool), a statistical dispatch model built for the U.S. EPA that projects the hourly changes in generation and air emissions at individual generating units resulting from the introduction of new energy efficiency or renewable energy resources in a specific region. After rigorous peer review and beta testing, AVERT was released to the public in February 2014.
Prior to joining Synapse in 2010, Mr. Knight worked for New Ecology, Inc., where he helped develop a utility tracking and management software program. He holds a Bachelor of Science in Geophysics from Boston College and a Master's degree in Urban and Environmental Planning from Tufts University.
Selected Recent Publications