Remembering our friend and colleague, Bill Steinhurst
Bill Steinhurst—a dear friend, brilliant planner, tenacious expert witness, and Synapse's first client—died peacefully on the night of July 24, surrounded by his family.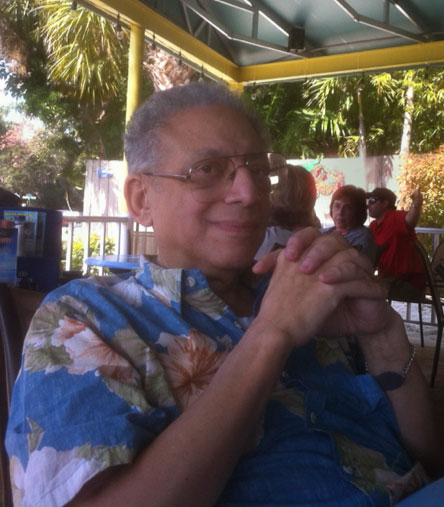 Bill has been an inspiration to me since I first met him in the early 1980s. At that time, Bill was working for the Vermont Public Service Department (PSD), and I was an inexperienced consultant. We had lots of great conversations about planning methods, environmental externalities, and other things—ranging from the big-picture philosophical (What is the role of models and analysis in this sort of decision-making? Can we really make a difference? And if so, how?) to the nitty-gritty details (What is the best value for a specific input assumption in a particular analysis? Are we using the best model to represent the system at hand?). We were "thinking globally and working locally" on state and utility energy planning, including policies to reduce greenhouse gas emissions, 30 years ago, a time when climate change was not even on the radar of most states and planners.
Bill's approach to everything took for granted the notion that solid analysis and precise communication were essential to good process and good outcomes. His commitment to The Truth is something I've taken as an inspiration in every aspect of my life. What would Bill say? What would Bill do?  Many of us talk about integrity. Bill lived it.
 
When I left the Tellus Institute in 1996 to start Synapse, Bill—still at the VT PSD—was my first (and for a time, only) client. Bill helped to name the company, and set it on a path of doing honest work for great clients, tackling some of the most important and controversial issues facing society. We analyzed nuclear power costs and risks, renewable energy policy design, delivery alternatives for energy efficiency, balancing long-term and short-term objectives, ratemaking for utilities to promote equity and efficiency, and methods to factor environmental and societal impacts into resource planning. 
 
Bill left the PSD in 2003 and started working with Synapse as a senior consultant. Over the years, the staff here at Synapse and our clients have absorbed Bill's approach of digging into a complex issue to find the core things that matter the most, and then to understand and illuminate these for the benefit of sound planning and policy design. I feel proud of my role in exposing several dozen energy analysts (the staff at Synapse) to Bill, and in creating a structure in which Bill's insights and expertise could be applied far beyond Vermont. Bill will be missed in dozens of states, from Florida to Illinois to Hawaii.
 
Bill was known to family and friends for his humility and kindness, practicality, problem-solving instinct, and sense of humor. I will remember him for all of these things—and also for his tenacious spirit. Bill had a knack for being right, and for explaining why he was right in a manner that was egoless yet unwavering. Everyone I've ever spoken with about Bill as an expert witness was in awe of his style.
 
As one of our clients noted, "Bill had the vision early on, and was competent and steadfast in his execution of his dream of a better world." For me and dozens of others, at Synapse and beyond, Bill shaped the way we think about our work. Among the many other ways that Bill's influence on the world continues, there is a small organization in Cambridge that would not have been the same—and probably wouldn't have existed at all—without Bill's involvement and support. 
Bruce Biewald, Founder and CEO