Selma Sharaf
Research Associate II
Education
BS in Environmental Engineering, minor in Management, Massachusetts Institute of Technology
Contact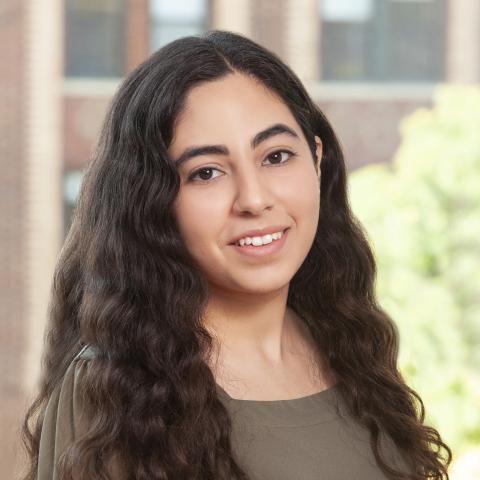 Selma Sharaf joined Synapse in 2022 as a Research Associate. She performs research and analysis related to topics such as offshore wind, beneficial electrification, and energy efficiency. 
Prior to joining Synapse, Ms. Sharaf worked as a Clean Energy Intern at ADL Ventures, helping to commercialize decarbonization technologies. Previously, she served as a Research Associate Intern at Sustainable Energy Advantage, where she carried out modeling and quantitative and qualitative analysis on topics such as electrification forecasting, alternative fuels, and the electric vehicle market in the US Northeast. She has also conducted research with the Atmospheric Chemistry and Composition Modeling Group and Resilient Infrastructure Networks Lab at MIT, has served in multiple climate action intern roles, and co-directed the 2022 MIT Energy Conference Tech Showcase. For her Senior Capstone, Ms. Sharaf collaborated with team members to explore farm-level optimization of an offshore wind project through physical and computational modeling using baseline inputs from Vineyard Wind I. 
Ms. Sharaf holds a B.S. in Environmental Engineering from MIT.