Got Tough Energy Questions?
We're Here for You.
We work for clients who need astute technical support and economic analysis on today's energy and climate challenges, and who are passionate about impact, effectiveness, and positive change. 
Whether you need assistance scoping analysis, protecting ratepayer interests in a regulated utility proceeding, or creating a report to enhance public engagement in the energy transition, we can help. Together, we'll ensure the work scope aligns with your goals and the deliverables clearly communicate robust and data-driven analysis to maximize your impact.
Sign up for our newsletter to stay updated on the latest from Synapse.
A Small, Nimble Firm with Big Capabilities
Energy and environmental decision-making is a convoluted affair with no shortage of competing interests. Synapse fills the need for smart, independent analysis with a rigor to match or exceed that of well-funded industry stakeholders. We've become a leader in providing robust analysis of the electric power and natural gas sectors for public interest and governmental clients. With deep expertise, decades of experience, and a strategic mindset, we help policymakers navigate economy-wide energy and climate planning with an eye to equity and cost-effectiveness.
Our Services
Litigation Support
Our expert witnesses provide experience-driven, strategic support from discovery through hearings. We comb through dense, often opaque utility filings, identify shortcomings, and provide highly credible testimony backed by rigorous analysis.
Energy System Modeling
We help our clients formulate research questions and apply the best mix of models and tools to provide answers on energy, economics, and emissions. If we can't find the right tool, we build it ourselves.
Strategy & Analysis
Our experts provide insight into best practices, emerging policies, and cost-effective solutions. We work with our clients to develop strategies and methodologies to get at today's energy, equity, and environmental challenges.
Stakeholder Engagement & Representation
We empower stakeholders by arming them with technical and strategic insights into complex topics. We also help improve and facilitate stakeholder processes for more effective engagement.
Facts & Figures
Synapse's projects are heavily focused on public sector and non-profit clients. Here are a few figures characterizing our work over the past two years.
89

%
Percent of our work done for government agencies and non-profits
50

States
States we've covered in our work (plus Washington DC and Puerto Rico)
Client Testimonials
"In-depth data analysis and reporting"
The Cape Light Compact has been working with Synapse on energy efficiency programs for over 20 years. During this time, Synapse has provided in-depth data analysis and reporting for the Compact. The skill sets that Synapse's staff bring to the Compact's team are essential in the implementation and success of the Compact's energy efficiency programs.
"Synapse consistently goes the extra mile to deliver an excellent product"
E4TheFuture has retained Synapse Energy Economics over the past years to conduct analyses and provide expertise in the context of distributed energy resource participation in regional ISO wholesale markets, to research electrification implications in the northeast region, and to lead our work developing guidance on cost-effectiveness testing for distributed energy resources. Across the board, the Synapse team provides top-notch technical expertise and dedication, and they consistently go the extra mile to deliver an excellent product. Moreover, the Synapse team is a pleasure to work with.
"Synapse's experts have deep experience, deliver high-quality work, and are great to work with"
I call Synapse when I need support for reports, training and state technical assistance on a broad range of electricity topics—electricity system planning, benefit-cost analysis, distributed energy resources, electricity markets and performance-based regulation. Synapse's experts have deep experience, deliver high-quality work, and are great to work with.
"Topflight analysis"
The Regulatory Assistance Project (RAP) has observed topflight analysis from Synapse on behalf of its clients since its beginning. From time to time, RAP has collaborated with Synapse on projects in service to government bodies. In these instances, we find their high standard of public interest outcomes matches our own, and their collegial approach a pleasure even as we tackle big challenges.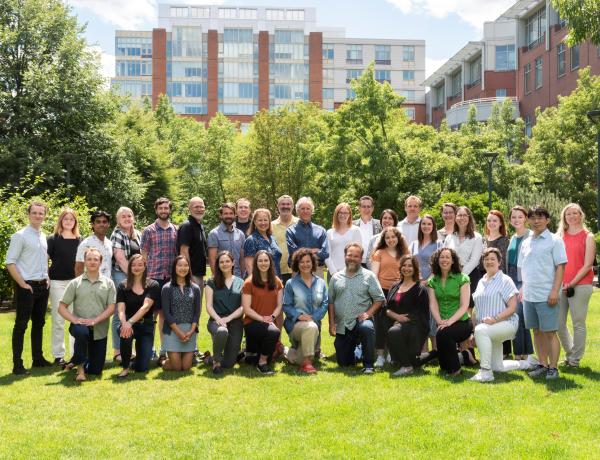 Meet Our Expert Team
Synapse's staff of 40+ includes experts in energy and environmental economics, resource planning, electricity dispatch and economic modeling, all-sector emissions modeling, energy efficiency, renewable energy, transmission and distribution, rate design and cost allocation, energy justice, risk management, cost-benefit analysis, environmental compliance, and both regulated and competitive electricity and natural gas markets.
Get in Touch
Interested in learning more about Synapse's expertise and services? Contact us below and we'll put you in touch with the right expert.
Your information will not be shared, sold, or added to any mailing list.