Synapse and Climable Welcome Students Under Internship Program for Energy Justice
In the Fall of 2021, Climable and Synapse partnered to establish the Internship Program for Energy Justice. The program aims to diversify the energy analysis field through mentorship, relationship building, and exposure to regulatory, utility, and energy processes.
We are thrilled to welcome the latest participants of this program: Lamia Hossain and Shreya Thati. Read more about their backgrounds and interests below!
---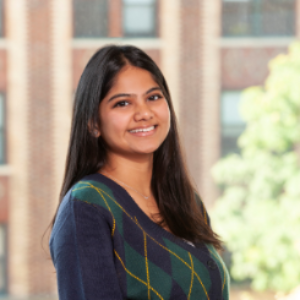 I'm Shreya—a Business Analytics graduate student from UMass Boston and new to the energy and environmental justice world. I'm currently working on a Big Data Analytics research project with a group of professors regarding the impact of disinformation on social justice movements. I have experience in data visualization projects using tools like R and Tableau. I moved to the United States about a year ago from southern India to pursue my master's degree. I've found Boston to be a lovely city full of diverse and welcoming people. I'm often asked if I experienced culture shock, but no, pop culture and the internet exposed me to the West just enough to fit right in! I'm a huge film and TV buff, plus I love to cook and am always interested in having conversations about nothing and everything.
During my time at Synapse, I'm interested in pursuing work in energy efficiency, demand response, energy storage, electric vehicles and decarbonization, to name a few. I feel very fortunate to have this opportunity to start a career in the energy industry. 
It's been a great first month of learning the ins and outs of the industry! I'm incredibly happy to finally be on this side of the fight against climate change, and I love seeing everyone work so hard towards making a difference.
---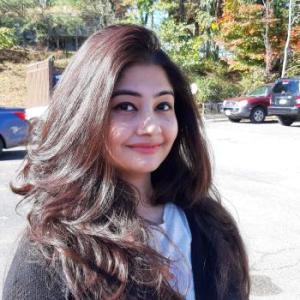 I'm Lamia, and I am from Bangladesh. I'm currently completing my Master's in Sustainability at Tufts University. At Tuft's, I assist Dr. Kathryn Davies with research on identifying the social values of coastal and marine areas in Aotearoa, New Zealand. I completed my Bachelor's in Environmental Management from Independent University in Bangladesh and came to Tufts with five years of work experience in the field of climate change adaptation. 
As countries work to limit the world temperature increase to 1.5°C above pre-industrial levels, I feel being a part of the Synapse/Climable team is the best way to contribute to the clean energy transition. I hope to expand my knowledge on energy justice, the just transition, and carbon and energy policy throughout my internship. I am also interested in learning about contextualization of data that will help people grasp climate science and strengthen climate action.
Outside of my professional interests, I love baking, watching movies, and feeding sparrows with my 5-year-old son.