Synapse and Climable Welcome Students Under Internship Program for Energy Justice
In the fall of 2021, Climable and Synapse partnered to establish the Internship Program for Energy Justice. The program aims to diversify the energy analysis field through mentorship, relationship building, and exposure to regulatory, utility, and energy processes.
We are thrilled to welcome the latest participants of this program: David Montez, Deep Mehta, and Camille Minns. Read more about their background and interests below!
---
My name is David Montez, and I am currently pursuing a Master's in Sustainable International Development with a concentration in Environmental Conservation at the Heller School of Social Policy and Management at Brandeis University. I'm currently researching how food waste and fragmentation intersect and how these themes impact climate change, biodiversity, and the environment. I also have a background in Psychology from Trinity University in San Antonio, Texas.
I became interested in environmental causes after working at the San Antonio Zoo during my time in undergraduate school. Since then, I've sought to learn more about how systems like human development have on the environment. This led me to study sustainable development at Brandeis, and eventually to the energy sector here at Climable and Synapse. I would love to learn more about human interaction with energy systems. More specifically, I'm looking forward to learning more about renewable energy, emissions, decarbonization, and energy justice. 
In my free time, I can usually be found on a basketball court, at a movie theater, or playing board games with friends. I am also from San Antonio, Texas but I am excited to be in Cambridge and learning all that I can here with the SynapseXClimable team.
---
I'm Deep and I am a student at the University of Massachusetts Boston pursuing a Master's in Business Analytics. I'm from Mumbai and come from a management background. I was intrigued by the energy industry during a design thinking capstone project to estimate the carbon footprint of a coal-based power plant. As part of the Rotary Club in Mumbai, I was also involved in beach cleaning and green drive initiatives. 
At UMass Boston, I performed an independent study to evaluate the existence of the Philips curve for the United States, and its implications on different communities. I also assisted in research evaluating countries based on various metrics for CO2 and NH4 emissions and developed an interactive dashboard to view these metrics. I have experience in data management and visualization tools, including R, Python & Tableau. I look forward to further developing these skills as a Synapse/Climable intern. I wish to deepen my energy knowledge while focusing on marginalized communities by maintaining a sustainability-centric approach. I'm curious to learn more about efficiency models, energy futures, microgrids, decarbonization, and policy analysis. 
I am also an active member of AIESEC Mumbai and was involved in various projects focused on sustainable development goals.  During my free time, I enjoy swimming, trekking, traveling and experiencing new cultures (perhaps one of the reasons why I landed in Boston!). I really love the city and its historical heritage. I am so excited to be in to contribute and learn from the Synapse and Climable teams!
---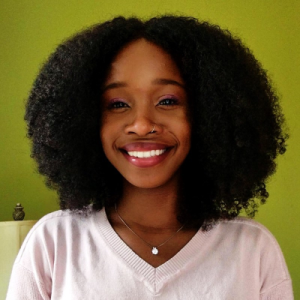 My name is Camille Minns, and I'm pursuing a Master's of Science in Environmental Policy and Planning at Tufts University. I was born and raised in Nassau, Bahamas and I came to both Tufts and Climable/Synapse with interest in renewable energy, environmental justice, climate technology, and sustainable futures. I'm currently writing my thesis on accelerating a just energy transition in The Bahamas and developing a framework for doing so.
In my academic and professional work, I aim to enhance energy justice and clean energy access to create more sustainable and just communities for all. During my time at Synapse, I hope to strengthen my skills in data analysis and contribute to projects that advance equity and justice in the energy sector. Ultimately, I want to be an energy justice practitioner that can describe and quantify equity impacts in energy policy to support efforts toward eliminating the harms and increasing the benefits of a cleaner energy system. I believe that my time at Synapse will advance me in this goal. 
Outside of school, I'm the Community Manager at Earth Hacks–a nonprofit that organizes and hosts environmental hackathons for students/universities, and organizations. This work allows me to combine my passion for both the environment and technology in fostering just innovation. When I'm not studying, working, or resting, I enjoy being in the community with my friends and loved ones, candle-making, and watching movies.